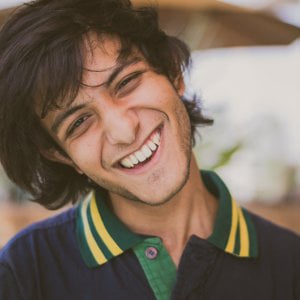 Ankit Banerjee
"My mother is an artist, my father is a scientist, brother an architect, and I am confused."
The magic of growing up in India is that every individual has a unique story to tell. I am an accidental photographer: years back it all started with a serendipitous photo of milk overflowing. Shuffling across several borrowed cameras from supportive friends and family, learning exactly what each technical number meant, to freelancing and travelling over the years, I am Ankit Banerjee, an independent artist, curiously wandering through self-discovery by self-expression. My photography forte is documentary, children & family portraits, corporate events, street, travel, and performances. With over 6 years of experience my past clients include Boeing International Co., Microsoft Ventures, TEDxBangalore, INKT Books, Chai Point India, Translate (Handwoven Ikat), Witworks (Blink Smartwatch) , Sofar Sounds Bangalore, Startup Leadership Program, Campus Diaries, MakeMyTrip, and Oodio Studio.
Academically, I hold a B.Sc. in Economics, Mathematics, and Statistics from St. Joseph's College (Autonomous). I am also a musician/singer-songwriter training for Grade 6 in Piano under the Trinity College London curriculum.
Exhibitions:
2015 - Solo exhibit of Selected Works, Bangalore.
2014 - SoHo Arthouse gallery, New York for Crated.com.
Features: Published in the press— The Hindu, Deccan Chronicle, and Times Of India; Under25 Club, PolkaCafe.com, and IGNIRE Magazine for Abstract art (May 2014 issue)
For shoots and/or prints, feel free to connect with me:
Contact
Location
Bangalore Karnataka India